Services
Clinique de la Plaine, with its human-sized size, confers a family atmosphere and provides patients a truly personalized and attentive service.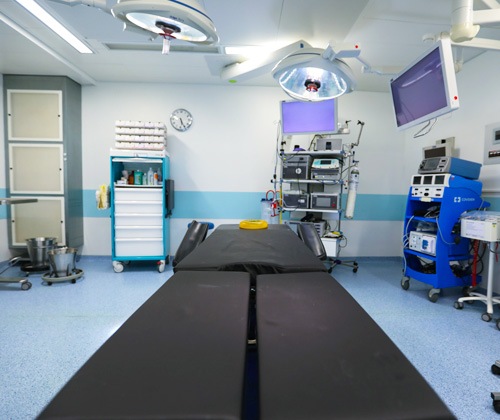 Operating theaters
Clinique de la Plaine provides its surgeons and medical team with two latest generation operating theaters.
A recovery room including four recovery stations completes the operating room space. It is equipped with the latest generation technology.
Private rooms
Our five private rooms, recently renovated and carefully decorated, have been designed to provide you with calm, comfort and well-being.
All are equipped with private bathroom and toilet, a flat-screen TV and secure wifi access.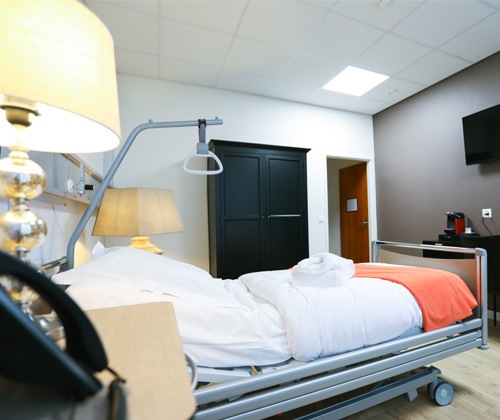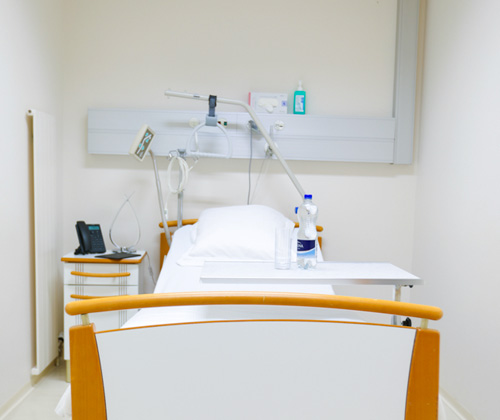 Outpatient private rooms
Five individual rooms are available to our outpatients.
These comfortable rooms are all equipped with a flat-screen TV and secure wifi access, and will allow you to quietly rest during the couple of hours of recovery following your surgery.
Day-care hospital
If the surgery you are having is very light, you will be hosted in our four-stations day hospital.
In this space, you will have a TV as well as a locked cloakroom that will allow you to leave your personal belongings.
Right next to our nurses' office, you will be closely taken care of throughout your whole stay.